JULY, 14 1789
History of the French people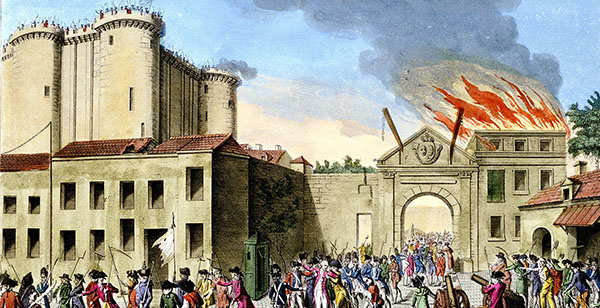 The Storming of the Bastille on July 14, 1789. Ann Ronan Picture Library collection

On July 14, 1789, the Parisians take by storm the medieval fortress of La Bastille, symbol of the French monarchist authority embodied by King Louis XVI. It is the beginning of the French Revolution which will last for 10 years.
Over a century later, the 14th of July is officially chosen as the National Day, known as the Bastille Day. Each year French people celebrate the French Republic through military parades, but also with fireworks and public dances in towns throughout the whole of France.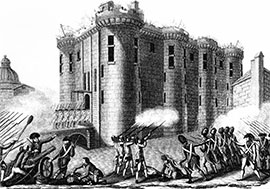 The storming of the Bastille



Symbol of abuse of royal authority, many documents have been made around this major event (paintings, engravings, etc)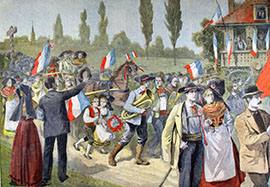 Festivities
From military parades to fireworks, passing by public dancings which end at daybreak.

We take great care in offering high quality content, and high definition scans. We improve our captions everyday by continuously checking sources and authors.
Follow us on

Copyright © photo12.com, all rights reserved