THE CANNES FILM FESTIVAL


70th edition
Monica Bellucci and the members of the Jury climbing the red stairs of the Palais des Festivals in Cannes.
59th Cannes Film Festival, May 17, 2006. Photo Emanuele Scorcelletti

Since its creation in 1939 (but it will be cancelled due to the invasion of Poland by the German troops), the Cannes Film Festival attracts, fascinates and annually gathers lovers of the 7th art and curious spectators. In 70 editions, the juries have succeeded in proposing beautiful official selections, they have given prizes and Palmes d'or, but above all they have tried to valorize singular cultural films that contribute to the radiant reputation of the Festival worldwide.



Awards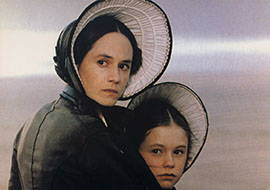 Holly Hunter and Anna Paquin in The Piano, by Jane Campion. 1993 Palme d'or.
Photo: Polly Walker
Production: Australian Film Commission

The Palme d'or
The Palme d'or is THE prestigious award given by the official Jury of the Festival. It was first attributed in 1955, in replacement of the "Grand Prix du Festival International du Film".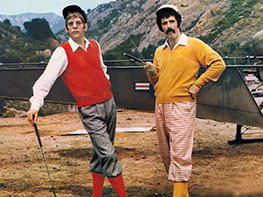 Donald Sutherland and Elliott Gould in M.A.S.H., by Robert Altman. 1970 Grand Prix du Festival.
Production: 20th Century Fox

The Grand Prix du Festival
The Grand Prix du Festival International du Film is initially the supreme award of the ceremony, but it will be abandoned in favor of the Palme d'or.

Pedro Almod
ó

var will be the president of the 70th Festival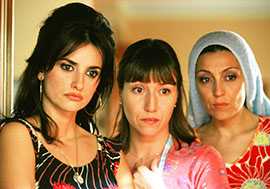 Penélope Cruz, Lola Dueñas in Volver,
by Pedro Almodovar, 2006.
Photo: Emilio Pereda and Paola Ardizzoni
Production: El Deseo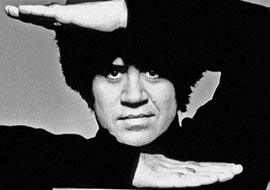 Pedro Almodovar on the shooting of the film
High Heels, in 1991.

Cannes by Scorcelletti
The Cannes Film Festival by Emanuele Scorcelletti. From the red stairs to the backstages.


Spanish actress Penélope Cruz in the backstages of the Palais des Festivals, on May 28, 2002.


Posters of the Festival
Each year since 1946, the organization of the Cannes Film Festival creates a poster to announce the event. Total artistic creation or mythical scene of a film, each poster has marked in its way the history of the cinema and the cinéphilie.


Poster of the 14th edition of the Cannes Film Festival, in 1961. Author: A.M. Rodicq.

Attention: enter your login and password on our website
to display the images of this newsletter

Copyright © photo12.com ,all rights reserved