ART COLLECTIONS AT PHOTO12
Joaquin Sorolla exhibited in Giverny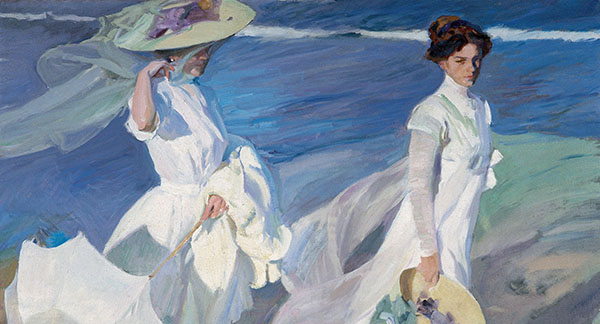 Walk on the Beach, 1909. Oil on canvas (205 x 200 cm). Madrid, Museo Sorolla


Spanish painter Joaquin Sorolla y Bastida is exhibited this summer
at the French

Musée des impressionnismes

in Giverny.
Discover or rediscover this artist, known for his portraits and beach scenes. He was born in the region of Valencia and has often depicted in his paintings his native land through simple characters and soft tones of light.

Photo12 holds around 170 works of Sorolla
from the Spanish collection Oroñoz.


We take great care in offering high quality content, and high definition scans. We improve our captions everyday by continuously checking sources and authors.
Copyright © photo12.com , all rights reserved