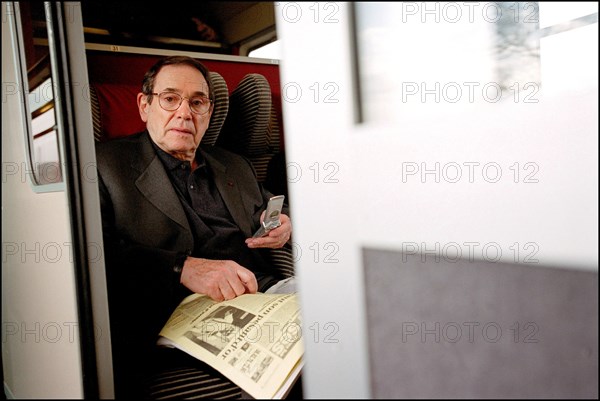 Sujet
02/27/2002. Actor-director Robert Hossein stars in Jean-Paul Sartre's "Huis Clos" with Natacha Amal and Melanie Page.
Légende
**NO TABLOID**. Robert Hossein reading the paper in a train.
Crédit
Emanuele Scorcelletti/Photo12
Notre référence
SCT11A08_184
Format disponible
17,0Mo (2,5Mo) / 25,2cm x 16,9cm / 2979 x 1993 (300dpi)
Restrictions
Pas de parution dans la presse people.
Connectez-vous pour télécharger cette image en HD