LMY15005_D9972E
Pope Gregory I during the Great Plague. in 589 whe...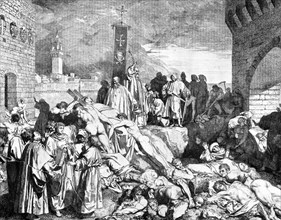 LMY20T01_B9F9KH
BUBONIC PLAGUE victims in Florence in 1348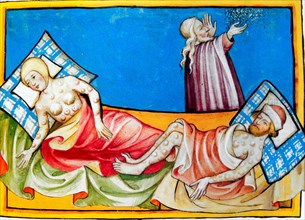 LMY20T01_EANRTP
The disease is widely believed to be the plague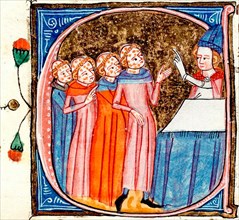 LMY20T01_EANRW1
Plague victims being blessed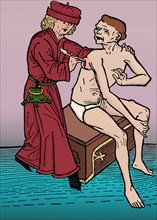 LMY20T01_G15D0N
One of the first known illustrations of a physicia...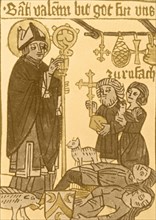 LMY20T01_G15FBH
The black death swept through Europe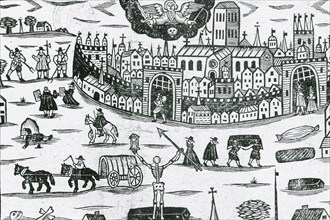 LMY20T01_HRKR5T
Black Death, Medieval Bubonic Plague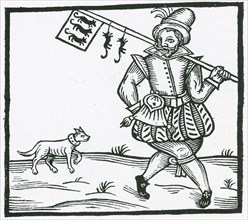 LMY20T01_HRKR5W
Rat Catcher, Medieval Tradesman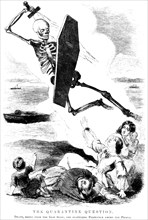 LMY20T01_HRP14Y
Quarantine Question, 1858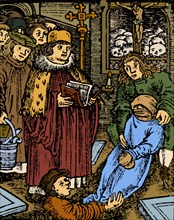 LMY20T01_HRP2A4
Black Death Plague Victim, Medieval Funeral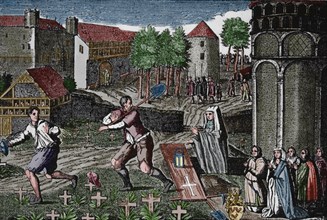 LMY20T01_M2RNH1
Ghost cotillion of the souls of Black Death victim...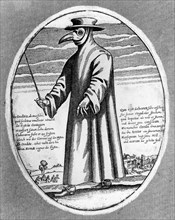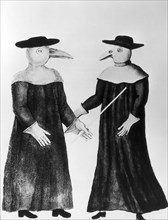 BLD20A00_065
medical science in former times: Pest doctors in t...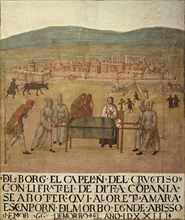 HRM19F16_335
Pilgrimage of the Compagnia del Crocifisso to Lore...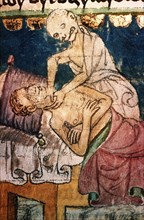 HRM19E31_247
Death Strangling a Victim of the Plague. From the ...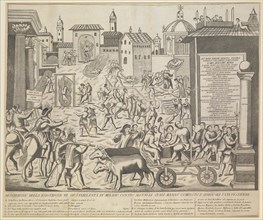 HRM19E34_309
Great Plague of Milan, 1630, ca 1835. Artist: Anon...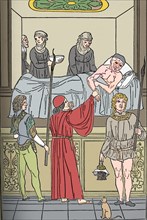 HRM19D16_064
'Ketham: Fasciculus Medicinae, Venice, 1493, The T...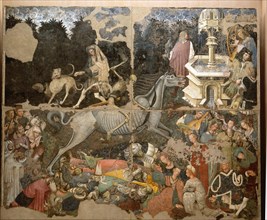 UMG12A40_428
Fresco by an anonymous painter depicting 'The Triu...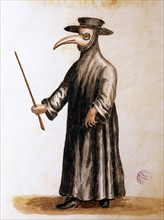 DGL11A00_213
Van Grevenbroeck, Médecin à Venise au temps de la ...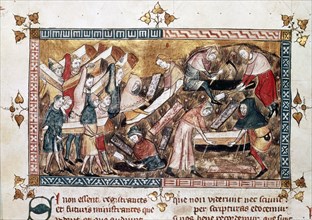 DFS09A05_197
Annales de Gilles de Muisit, La peste à Tournai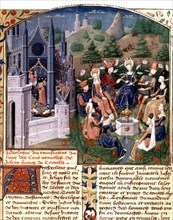 DFS09A09_018
Boccace. "Le Décameron". Réunion de dames et de se...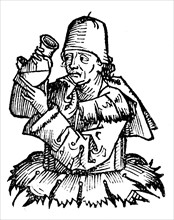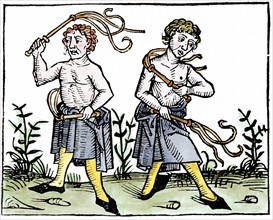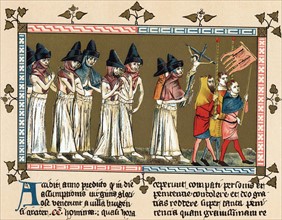 ARP07098_390002681
Flagellants chassant la Peste noire, 1349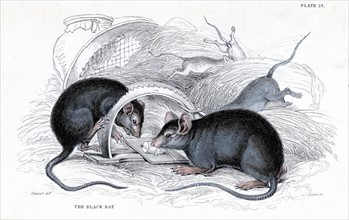 ARP07093_390000201
Gravure représentant un rat noir, responsable de l...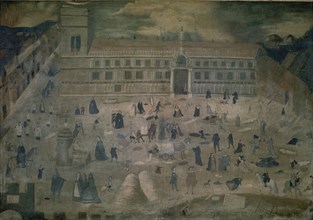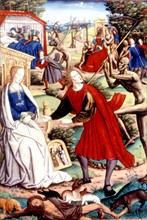 ASI05182_H128706
Représentation symbolique des démons propageant le...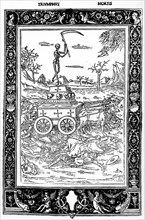 HAC00097_P1500029
Triomphe de la mort lors d'épidémies de peste