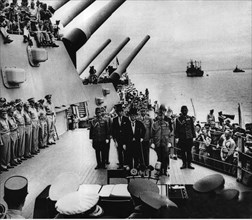 LMY19T03_EC2TA4
Gen. Douglas MacArthur signs as Supreme Allied Com...
LMY20T03_2A3RNKK
The surrender of Imperial Japan. Japanese soldiers...
LMY20T03_2A3RP0A
The end of a great dream. The Minister of Foreign ...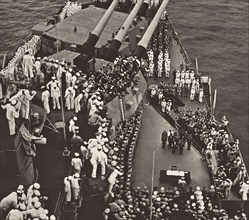 LMY20T03_2AE3CX7
The end of a great dream. Sailors of the US Missou...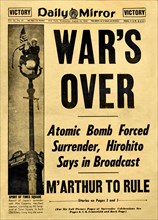 LMY20T03_GARECM
War's over - Atomic Bomb Forced Surrender, Hirohit...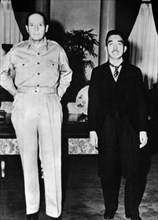 BLD19A00_359
General of the Army Douglas MacArthur and Emperor ...

UMG20A99_117
Leiutenant-general k,n, derevyanko, representative...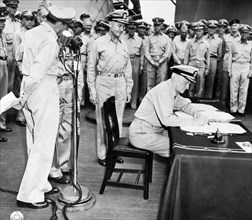 UMG20A16_160
Japanese Surrender Ceremony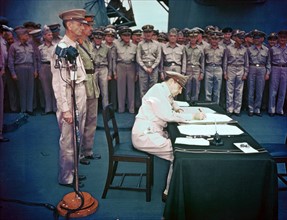 ARP18A27_491
General Douglas MacArthur signing the Instrument o...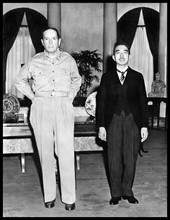 ARP17A13_005
Photograph of General Douglas MacArthur and Empero...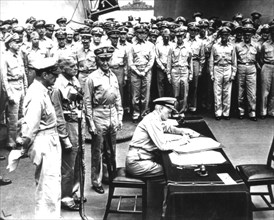 DFS09A10_326
Capitulation allemande signée par l'amiral Mimitz ...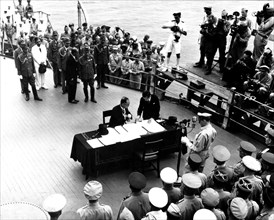 DFS09A03_012
Le ministre japonais des affaires étrangères signe...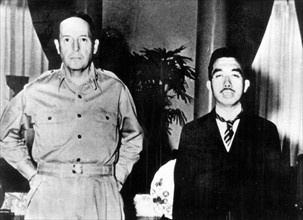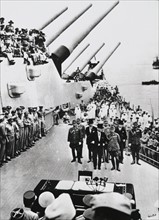 KEY01340_05095208
Capitulation du Japon, septembre 1945